This page highlights accomplishments and achievements of our membership.
January 2022
This month we will look at Berta Milavec Byrne. A Catholic Teacher who published her first novel, "Encounters with the Sacred."
About the Author
Please click on the image below to learn about our member's journey to becoming an author.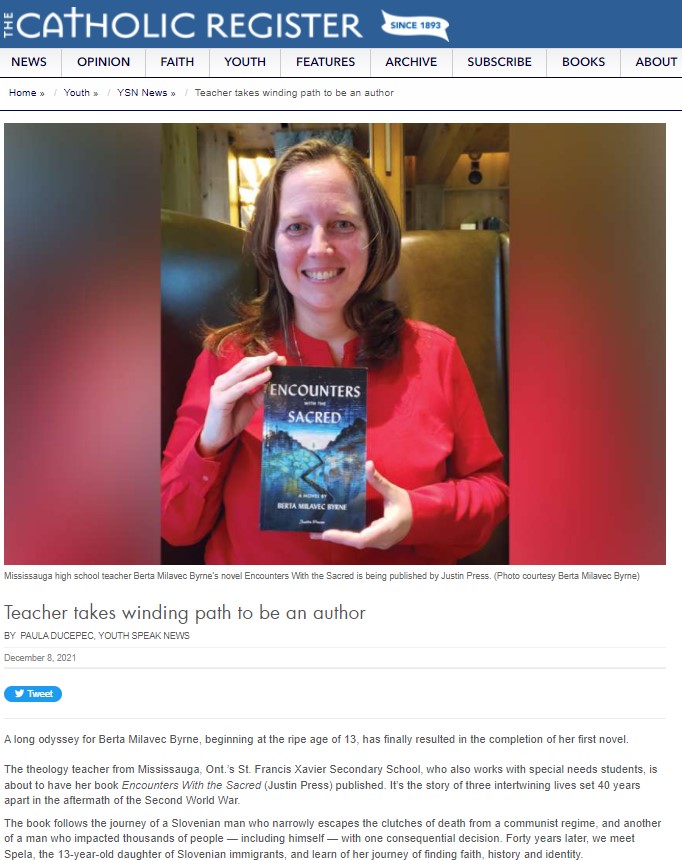 Interview with the Author
Courtesy of the Salt and Light Hour Podcast.
To purchase a copy of the book
To purchase a copy of our member's book, please use the below link: